I recently reached out to many Disney experts to ask them one question: What is your best Disney money saving tip? These are some of the biggest experts on the web with a huge wealth of knowledge to share from all aspects of Disney.
They all shared a lot of great tips to save you money on your next Disney vacation – be sure to check out all of their sites too for even more Disney information!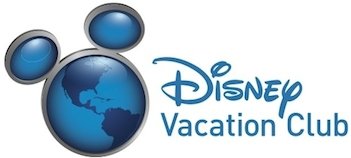 "My favorite way to save money on Disney World trips is by renting DVC points. DVC stands for Disney Vacation Club and it's Disney's version of a timeshare (most of the DVC locations at Disney World are extensions of the Deluxe Resorts). When the DVC owners aren't going to use their points to stay at Disney World, they will often rent those points to allow the rest of us to stay in Deluxe accommodations but paying much less."
Shannon
"Don't overspend on the hotel room. Keep in mind Disney is wonderful at what they do. You can spend $100 per night or $500 per night! I usually do not find the deluxe resorts to be worth it unless you can stay in value season. Certain resorts are definitely better than others. Although I think the moderates give you the best bang for your buck!

Do your research at what each resort has to offer. The amenities of what is around and what is available should be a bigger concern than the inside of the rooms. There is not much of a space difference or a bed difference. I prefer to stay somewhere that has a great location to all the parks, is easy to get in and out of, has good dining choices, and a good atmosphere."
Robin
"Credit card sign up bonuses for frequent flier miles/points are the best deals in the travel industry. You can easily get enough miles/points for round trip flights to Orlando and free nights in hotels on and off properly like the Swan and Dolphin without ever having to set foot on a plane. "
Kevin
"Here is an insider tip not many know about.

If you like to drink vodka, gin, or any other spirit, visit one of the many resort pool bars, and order a double. The second shot only costs an extra $1.25!

Now that's Frugal!"
Mark
"- I tend to eat several smaller meals as opposed to a huge breakfast or a huge lunch. So I often get a couple kids meals during the day. This is something I learned while on Weight Watchers, and it works great. You get a smaller meal, veggies, and fruit and a small drink. Works so well for me.

– A lot of people I talk to complain about the high price of bottled water at the parks, but at nearly any counter service restaurant, they will give you free ice water if you ask. Disney does not want people to get dehydrated and are more than happy to do this. They would rather that than see an ambulance on Main Street USA. "
Dean
"Consider Buying an Annual Pass – Sure, they are expensive, but there are times when buying an Annual Pass will actually save you money.

If you plan to make Walt Disney World an annual destination you could save money if you buy an Annual Pass instead of regular tickets. For example, if you travel the first week of August one year and the last week of July the next an Annual Pass might cost you less. Annual Passholders get discounts on merchandise, on rooms and in some restaurants, plus you will receive free parking. (Not all Florida Resident Annual Pass options include parking.)

You might want to consider buying one Annual Pass for someone in your group so that you can get the discounts and regular tickets for everyone else. Remember, this will save you money only if you are planning more than one trip in a 365 day period."
Rick
"There are so many tips, but the one that applies to all guests is to buy your tickets before your trip and only buy the tickets that you need."
Laurel
"Annual Passes (APs), as compared to multi-day passes, which make sense if you plan to be in the parks for at least 10 to 11 days within a 12 month time period, either in a single trip or multiple visits, come with various discount benefits that can help to reduce costs for resorts, meals, activities such as golf and purchases at various locations.
The Disney Vacation Club (DVC), if you tend to stay at the deluxe on property resorts and plan to go frequently over a long (decades) period of time, can make sense in the long term. However, one needs to evaluate the costs of the purchase, the annual dues and any interest on loans, if you finance the purchase. DVC membership, as with APs, comes with a variety of discounts and this should be considered within the total costs of membership over time.
In general, avoid the meal plans. Not only can you do better financially purchasing separately, but you can also be very restricted in choice, notably when using the plans that include sit down restaurants. At the sit down locations, you are limited to an entree, dessert and a non-alocholic beverage. You cannot substitute an appetizer or salad for the dessert, if you tend to not eat desserts. If you eat a fair amount at sit down locations, you are better off considering the Tables in Wonderland (TiW) card (available to AP holders and DVC members), which not only saves on the meal itself, but on alcohol as well, if you tend to have a drink or wine with a meal. Some of the bar/lounge locations on property also provide TiW discounts on beverages and snacks.
Use Disney's Magical Express to get to and from Orlando International Airport (MCO), if you don't plan to rent a car. While you may have to be patient through multiple on property stops before getting to your destination, it is free and offers convenient baggage handling to and from your resort, so that you can avoid going to baggage claim upon arrival at OIA and dealing with check-in lines at OIA when returning home. It can cost well over $100 dollars plus a tip to take a taxi, limo or other shuttle service round trip."
Marc
"Our best money saving tip is brink your own bottle of water to the parks which you can refill throughout the day."
Scott
"Many guests would not feel this is a money saving tip, but for those whose pocketbook allows staying at a Disney Deluxe Resort I suggest spending the additional amount to stay on the concierge level.

Time is money and the ease of grabbing a quick continental breakfast in the concierge lounge before heading out to the parks in the morning is simply unbeatable. Plan on heading back to the resort late afternoon in time for afternoon snacks and tea along with early evening appetizers, wine, and beer.

The savings in purchasing sodas and such at the resort's quick-service spot can sometimes be significant for those who love a few drinks in the afternoon and evening (remember that even if wine and beer are not out in the lounge you can ask the host to bring it out to you from the back).

Appetizers can be substantial enough to spend less money at dinner since you can forgo that first course. In fact, at some concierge lounges, such as Wilderness Lodge and the Grand Floridian, the evening offerings are so hearty that you may not be even hungry for dinner. And you'll definitely want to forgo dessert after your meal because a sweet selection of goodies along with cordials will be waiting for you in the lounge on your return."
Cara
"My best money saving trip is NOT to purchase the Disney Dining Plan. Instead, apply the amount you would have paid for your entire party on any of the Disney Dining Plan options to a debit card you purchase at your bank. Use this designated card for all your food and snack purchases, but don't be surprised to have a leftover balance you can use for anything else at the end of your vacation."
Bruce
http://disneycontests.blogspot.com
"We have had great experience with making offsite reservations and then buy DVC points from members at the last minute (3 weeks before going). We got a few really great deals this way!"
Steph
"As corny as this sounds, my best money saving tip for WDW is to use a travel agent! S/he will make sure that you get the best deal on your room and tickets, and she can also offer tips like buying souvenirs before the trip (DisneyShopping.com sales, Dollar Store, Walmart, etc.), bringing your own snacks and drinks into the parks, and renting strollers from local vendors. You'd really get a multitude of tips in one!"
Lisa
"Save money by using your target card. We use it to pay for our meals, tips, souvenirs, etc. You can save 5% by just the red card or an extra 5% if you use their Pharmacy rewards."
Chip
"As far as my best tips, I am happy to announce my latest project – 102 Ways to Save Money For and At Walt Disney World at http://www.Disney102.com – Hope that helps give you some of my favorite (or all 102!) ideas!"
Lou
Those are some of the best money saving tips at Disney from the experts, what is your best tip? Post it to the comments and it might get featured in a future post!