Disney World just released two great new discounts for packages and room only discounts for dates at the end of this year and extending into 2016. These are the first packages that will be valid for dates getting into 2016 so if you have travel plans for early next year these packages may be for you!
As with all Disney discount packages and room discounts quantities are limited – if you are thinking about booking for dates into 2016 you should jump on these sooner than later to avoid missing out.
These discount packages also cover the Disney marathon weekend which is a popular time (I've run the marathon 3 times) and is a great time of year to go.
If you already have a booking you should give Disney a call to see if they can apply these discounts to your booking or shift your dates to take advantage.
Save Up to $500 on a vacation package
This first discount packages gets you up to $500 off a package when you book a room, ticket and dining package. The minimum stay is 5-night/6-days to be eligible for the discount and you must book by December 23rd.
Offer Dates:
December 13 through December 19, 2015
January 2 through March 7, 2016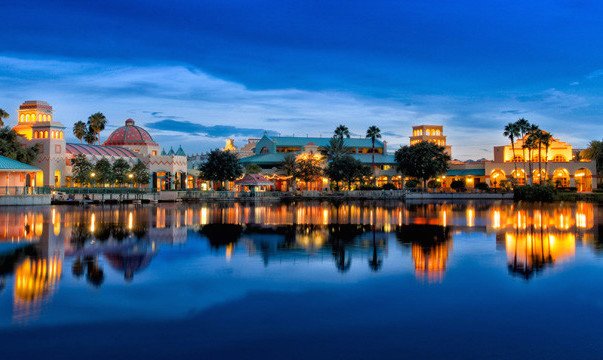 Discounts
As with all Disney vacation packages you'll get the most money off the most expensive resorts. The value resorts require the quick service dining option and moderate/deluxe require the full dining package.
$700 Off -Disney's Polynesian Villas & Bungalows – Studios Only
$600 Off – Disney's BoardWalk Villas and Disney's BoardWalk Inn
$500 Off:

Disney's Animal Kingdom Lodge
Disney's Animal Kingdom Villas – Jambo House
Disney's Animal Kingdom Villas – Kidani Village
Disney's Beach Club Resort
Disney's Beach Club Villas
Disney's Old Key West Resort
Disney's Saratoga Springs Resort & Spa
Disney's Wilderness Lodge
The Villas at Disney's Wilderness Lodge
Disney's Contemporary Resort
Disney's Grand Floridian Resort & Spa
Disney's Polynesian Village Resort
Disney's Yacht Club Resort
The Cabins at Disney's Fort Wilderness Resort
Disney's Caribbean Beach Resort
Disney's Coronado Springs Resort
Disney's Port Orleans Resort – Riverside (excludes arrivals December 13 through 19, 2015)

$300 Off

Disney's All-Star Music Resort, and Sports
Disney's Art of Animation Resort – Family Suites Only
Disney's Pop Century Resort
Your best bet will be to book with a moderate resort, to get the best bang for your buck. I'm surprised that they are allowing the full $500 discounts on those resorts, if I were to book I would go with a moderate resort in this case.
25% Off Room Only Rates in 2016
Starting in early 2016 Disney World is offering up to 25% off of room only rates for select resorts and room categories. Again these are if you are just booking a room only, not a magic your way package which includes tickets.
Offer Dates:
January 2, 2016 through April 16, 2016
Discounts
As with all Disney vacation packages you'll get the most money off the most expensive resorts.
25% Off

Disney's BoardWalk Villas
Disney's Old Key West Resort
Disney's Saratoga Springs Resort & Spa
Disney's Polynesian Villas & Bungalows — Studios only
Disney's Animal Kingdom Lodge — Standard/Pool View Rooms
Disney's BoardWalk Inn
Disney's Polynesian Village Resort
Disney's Wilderness Lodge
Disney's Yacht Club Resort

20% Off

Disney's Caribbean Beach Resort
Disney's Coronado Springs Resort
The Cabins at Disney's Fort Wilderness Resort
Disney's Port Orleans Resort — Riverside

15% Off

Disney's Animal Kingdom Villas – Jambo House
Disney's Animal Kingdom Villas – Kidani Village
Disney's Beach Club Villas
The Villas at Disney's Wilderness Lodge
Disney's Animal Kingdom Lodge — Savanna View/Club Level Rooms
Disney's Beach Club Resort
Disney's Contemporary Resort
Disney's Grand Floridian Resort & Spa
Disney's Port Orleans Resort — French Quarter
Disney's All-Star Music Resort
Disney's All-Star Sports Resort
Disney's Art of Animation Resort — Family Suites Only
Disney's Pop Century Resort

10% Off

Disney's All-Star Movies Resort